Simplify your single-cell NGS Workflow
Technology to empower the single-cell revolution
Current single-cell NGS library prep is complex, expensive, and time consuming. So we leveraged nature's perfect droplet, the cell, and developed our in-cell library prep technology that enables simple, high-throughput, single-cell sequencing library generation without the need for physical cell isolation.
We're now recruiting collaborators to our Key Partnership Program and sharing our technology with labs in need of faster, more cost-efficient library prep to unlock the potential of single-cell genomics.
Let's work together to simplify your single-cell NGS workflow
Factorial's in-cell library prep workflow condenses one and a half days of work, multiple nucleic acid purifications, kits from separate vendors, and onerous liquid handling into a single-tube, 5-hour process.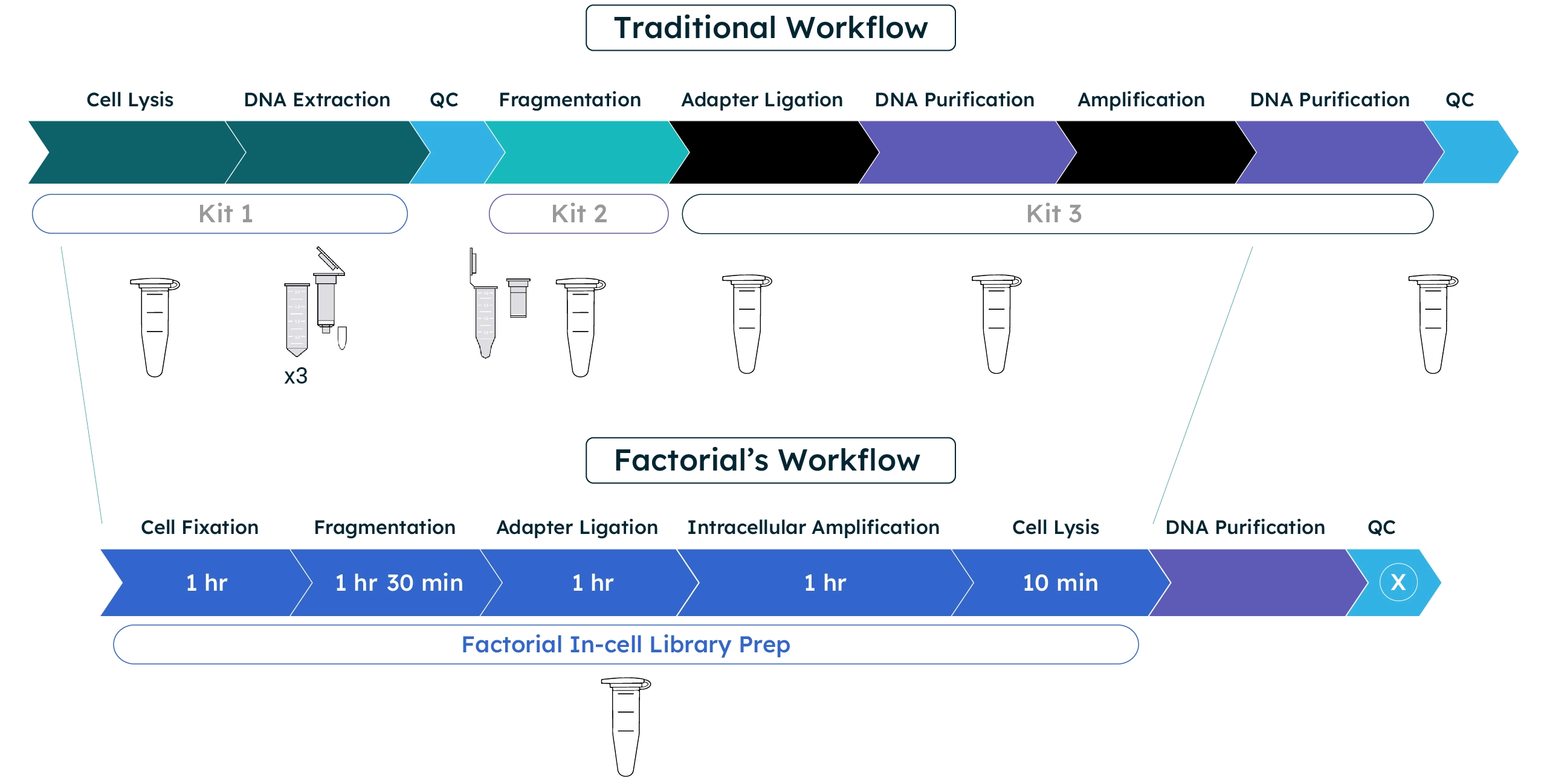 Our innovative technology will bring single-cell sequencing to everyday workflows, empowering new applications and filling unmet needs in these key areas:
We'd like to hear from you.
How can our in-cell library prep technology help you leverage the power of single-cell NGS?
Let's realize the potential of single-cell genomics.
Be part of what's next.
Use the form below to suggest how we can: